CAA is popping up at the Bayshore Shopping Centre!
Looking for the perfect holiday gift for that hard-to-shop-for person? Give the gift of a CAA Membership, a gift that brings peace of mind and lasts all year long.
You know CAA for its reliable Roadside Assistance, but being a Member is so much more than that. Not only will a Membership protect you in any car – even if you're the passenger – but it also protects your home, health and dental care, with trusted CAA Insurance services.
Use your CAA card while you shop at CAA Stores and online for more savings at hundreds of CAA Rewards® partners! Also, when the time is right, your Membership will get you access to exclusive travel benefits on hotels and vacations across the country, and around the world.

When you add it all up, who wouldn't want to join the Club?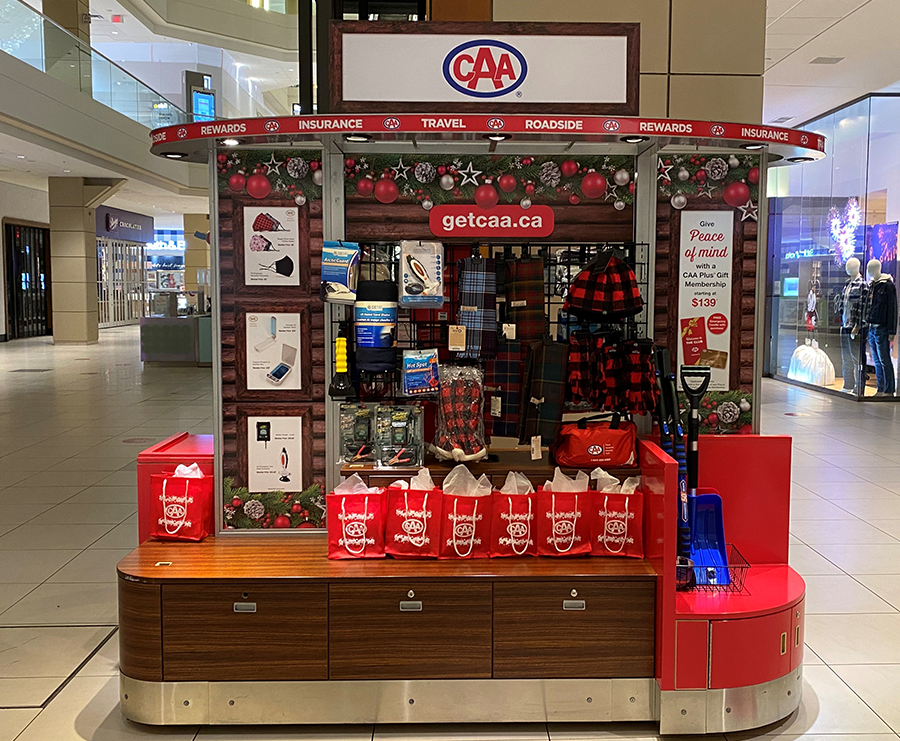 Get ready, Ottawa - we're coming to see YOU!
Check out the special CAA kiosk at the Bayshore Shopping Centre - on the first floor near the Apple Store.
Meet CAA staff, become a Member or pick up a gift Membership, and find out how CAA is there for you and your family! Plus, come and check out some of our CAA Member Exclusive merchandise!
Dates: Nov. 27 - Dec. 27, 2020
Location: Bayshore Shopping Centre (100 Bayshore Dr., Ottawa) - on the first floor near the Apple Store
Hours: Mondays-Saturdays, 10 a.m. to 9 p.m., Sundays, 10 a.m. to 6 p.m.
Special Holiday Hours:
Thursday December 24, 9 a.m. to 5 p.m.
Friday December 25, Closed
Saturday December 26, 8 a.m. to 9 p.m.
Take advantage of this Exclusive CAA Membership Gift:
Get a FREE Emergency Candle with the purchase of a CAA Plus® or Premier® Primary or Associate Membership*. Visit us at the Bayshore Shopping Centre to redeem the offer.