Hidden Gems of Europe
The following content is intended as travel inspiration only. Actual travel options are dependent one public health and government guidelines. Please refer to the CAA North & East Ontario website for the latest developments and additional information for travellers with regard to the pandemic.
From breathtaking hikes to scenic spas, we've assembled some of our favourite hidden gems of Europe to keep you inspired and dreaming of travel. When the time is right, where will you go?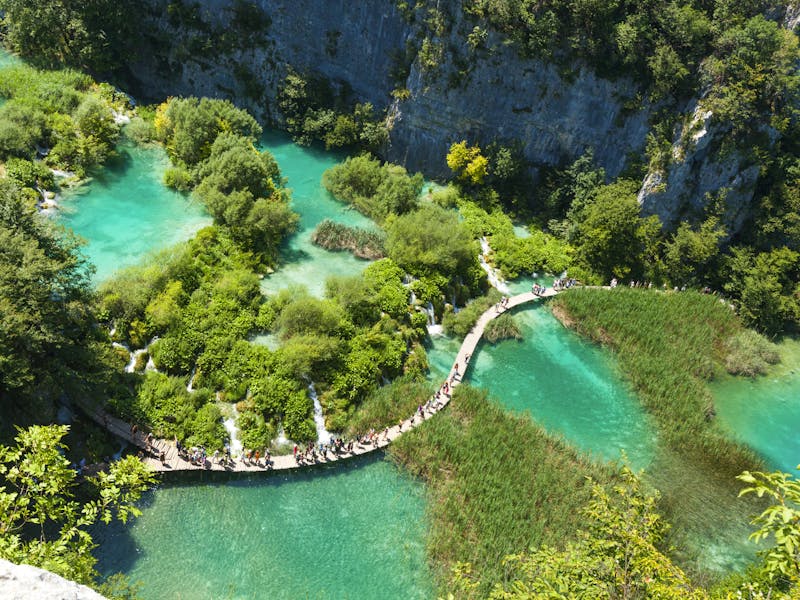 Plitvice Lakes, Croatia
Journey to inland Europe and visit one of the world's greatest natural wonders and a UNESCO World Heritage Site, Plitvice Lakes National Park. This scenic wonderland of 16 interconnected lakes, flanked by waterfalls and primeval forest, is located in the heart of Croatia. Travel by boat or on foot as you wander along the blue-green water and zigzag across timber footbridges.
When You're Ready: discover the beauty of Croatia for yourself on a Luxury Gold itinerary. Ask your CAA Travel Consultant about Luxury Gold's 12-Day Captivating Croatia & Montenegro journey.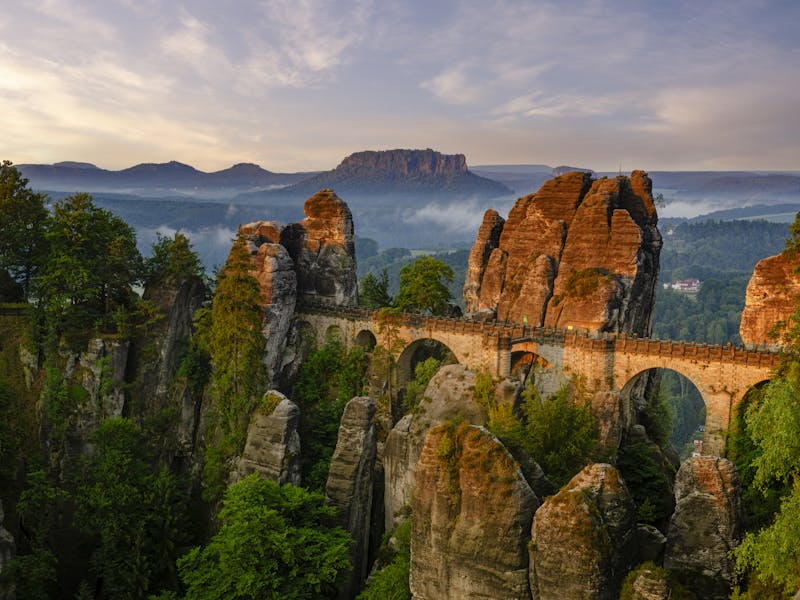 The Bastei, Germany
While Germany is known for the Bavarian Alps, there is another scenic landscape worth visiting! The Bastei is a unique environment with jagged rocks rising from the earth and towering over the Elbe River. A beautiful stone bridge connects these pillars and is a favourite hiking spot for many locals and travellers. Located an hour outside of Dresden, the Bastei is accessible by car or public transit. If you're an outdoor enthusiast, we recommend adding this hidden gem to your itinerary! 
When You're Ready: get in touch with your CAA Travel Consultant to help create your own personalized trip through Germany.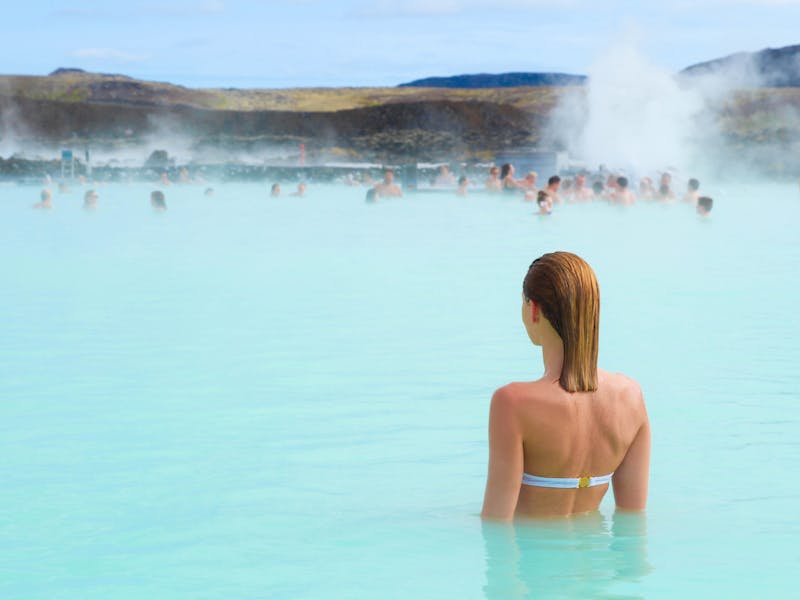 Blue Lagoon, Iceland
On a trip to Iceland, you won't want to miss the iconic Blue Lagoon during your visit in Reykjavik. The lagoon is one of the area's largest visitor attractions. It's powered by lava-heated seawater and is rumored to have a variety of healing properties. Plan to book your trip early if you're visiting during peak season so you can enjoy a dip in the mineral-rich waters.
When You're Ready: soak up the serenity of Blue Lagoon with Celebrity Cruises! Ask your CAA Travel Consultant about Celebrity Cruises' 14-Night Iceland & Ireland sailing.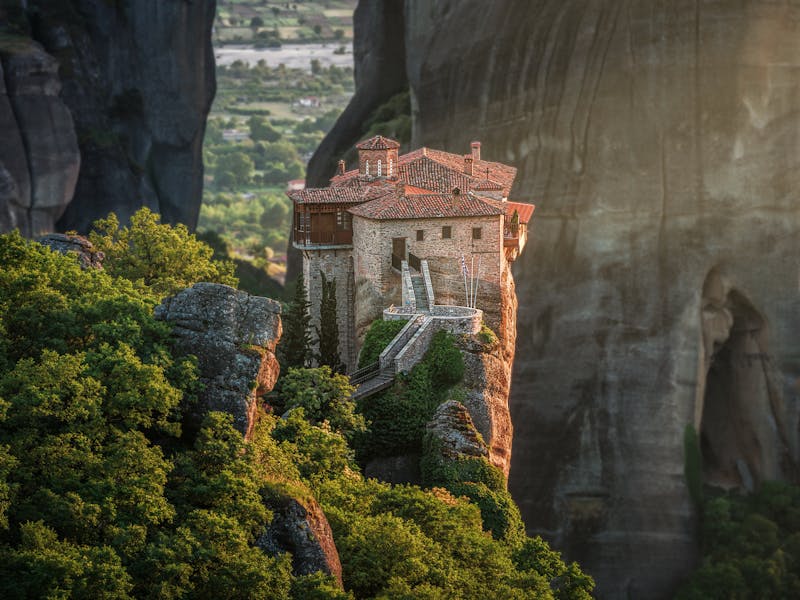 Meteora, Greece
With 17 UNESCO World Heritage Sites, Greece boasts some of the most famous and influential art and architecture in Europe. The Meteora is certainly no exception! Atop these breathtaking rock formations sits a collection of six monasteries. Pair these sights with delectable food and wine, and you can see why Greece and her islands have been welcoming visitors for millennia.
When You're Ready: take your next adventure to new heights with G Adventures. Ask your CAA Travel Consultant about G Adventure's 15-Day Best of Greece small group tour.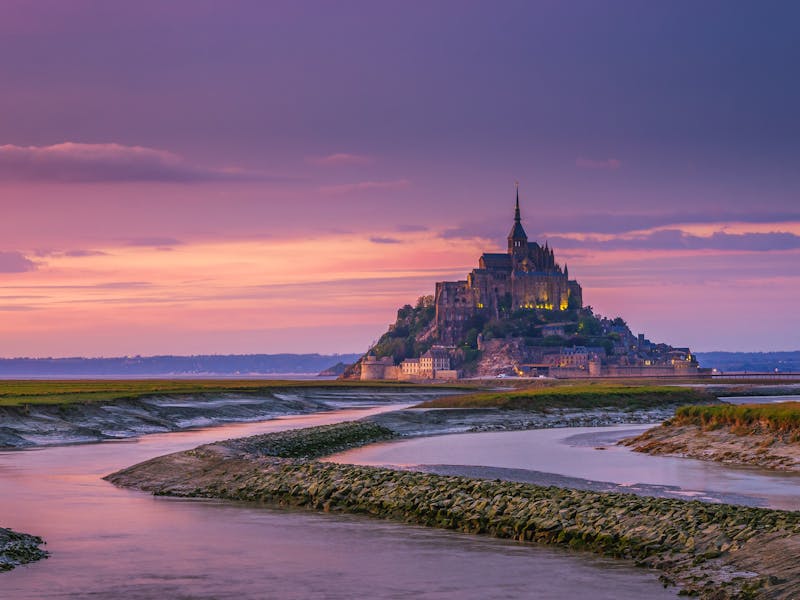 Le Mont-Saint-Michel, France
Le Mont-Saint-Michel is a tidal island, just off the shores of Normandy, France. As the tide rises and falls, access to the island becomes limited to a single bridge. A UNESCO World Heritage Site, the Roman Catholic Abbey located within the island city is an iconic beacon that has been attracting travellers for centuries.
When You're Ready: set sail on an unforgettable journey to France with Viking river cruises. Ask your CAA Travel Consultant about Viking's 8-Day Paris & Normandy river cruise.
When the time is right, CAA Travel will be there to help. If you're ready to start planning your future getaway, get in touch with a CAA Travel Consultant or call 1-800-267-8713. We'll be happy to help you plan your 2021 vacation.