CAA is There for You, Cornwall!
Your CAA Membership protects you and the vehicle you're in, whether it's your car or not. You'll enjoy the peace of mind that comes with knowing that CAA offers the highest level of customer service for our Members. Whether your commute is short or long, or you're on two wheels or four - there's a plan for you. Join today and rest assured that CAA is there for you.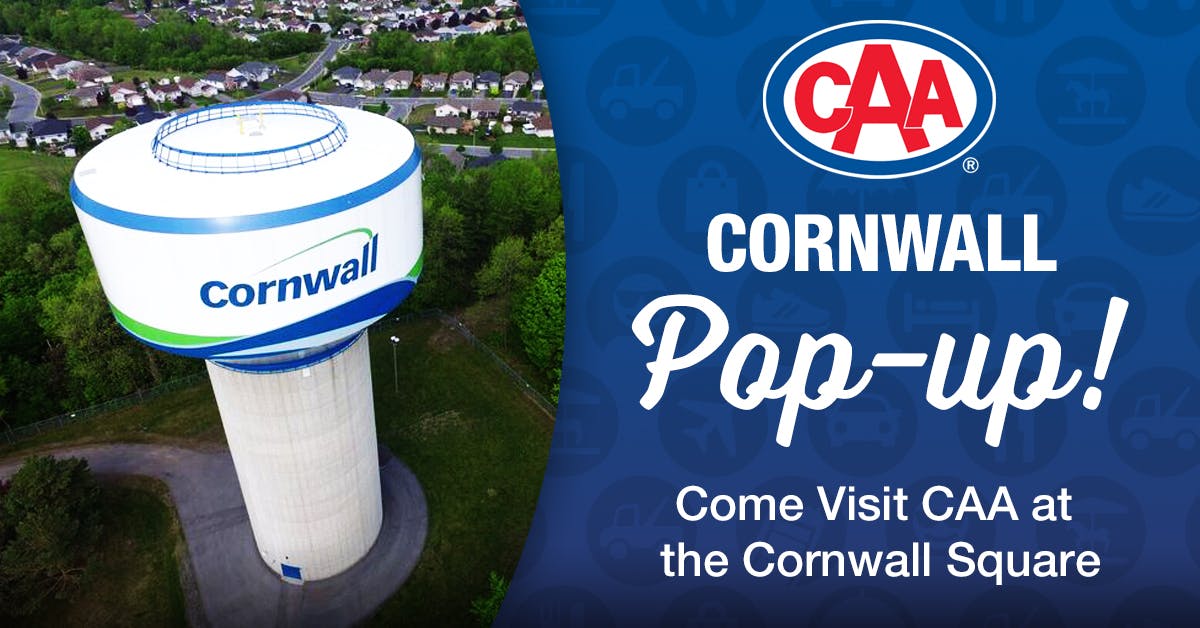 Get ready, Cornwall - we're coming to see YOU!
Check out the special CAA pop-up at the Cornwall Square Mall this September.
Meet CAA staff, pick up freebies, and find out how CAA is there for you and your family, all month long... plus, get a sneak peek at CAA Member Exclusive merchandise!
Dates: September 1-26, 2020
Location: Cornwall Square Mall (1 Water Street East) - In front of Shoppers Drug Mart
Hours: Tuesdays-Fridays, 11am to 6pm, Saturdays, 10am to 5pm
Take advantage of these special CAA Membership offers: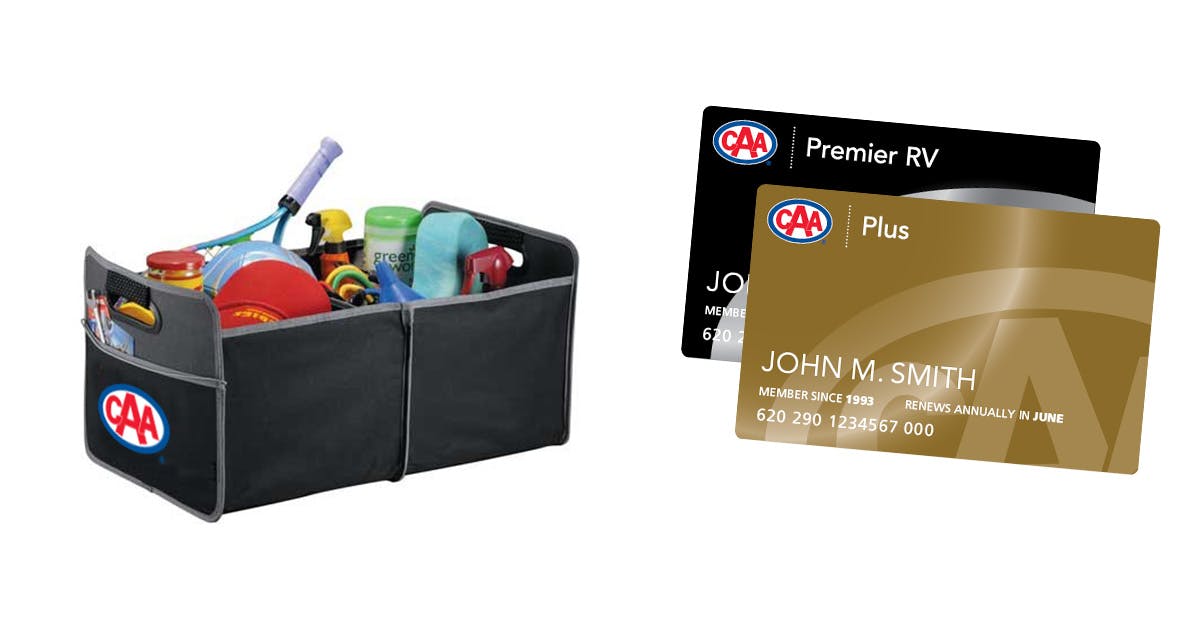 1. Get 10% off a new CAA Membership starting at $6.60/month*. Offer only available online.
2. Get a FREE trunk organizer with the purchase of a new CAA Membership**. Call 1-844-252-3648 or visit us at the Cornwall Square Mall. Trunk Organizer is available to be picked up at the mall.