Where are Ontario's Worst Roads? We want to know!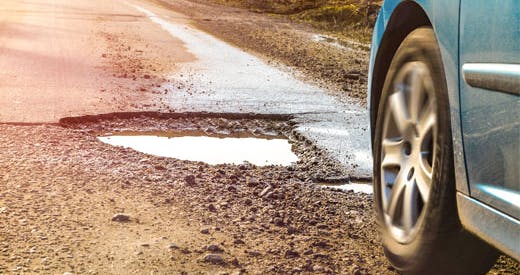 Potholes, cracks, crumbling shoulders and poor road maintenance cost Canadians $3 billion every year – and that's just the vehicle owners. Find out here why roads deteriorate.

Whether you roll on two wheels or four, run, walk or rollerblade, road safety impacts everyone.

Cyclists, pedestrians and motorists – we all have a role to play in making roads safer. Now's your chance to use your voice! Until April 18, 2021, vote for the worst road in your community, and you'll be entered into a draw to win FREE GAS for a year.