Shhh! CAA's Top Secret Sun Destinations
CAA Travel lets you in on our secret winter escape destinations!
Ready for a warm weather getaway? CAA Travel shares our top six secret sun holiday spots for 2019!
Six Top Secret Sun Destinations for 2019
Exuma, the Bahamas
With more than 700 islands to see in the Bahamas, chances are you have yet to make it to Exuma. Make 2019 the year that you check out this far-flung Bahamian island chain! You'll find endless kilometres of sapphire-blue, footprint-free shoreline – unlike the busier, more cosmopolitan beaches of Grand Bahamas or New Providence. Here, you'll discover all kinds of indigenous fauna and flora, and flawless coastlines. Direct flights to the local airport are only available from Nassau and Miami for now; but if you're looking for the ultimate escape, Exuma simply cannot be beat.


Little Cayman, Cayman Islands
In the Caymans, good things do indeed come in small packages: Little Cayman is the crowning jewel of this British overseas territory, located just south of Cuba. Sublime scuba diving, pink-sand beaches, and hidden lagoons are all located just a short, half-hour flight from Grand Cayman.


French St. Martin
It's known as the only place in the world where France and the Netherlands share a land border. But that's not the only reason to visit – you'll also find plenty of nature, nightlife, and more. Forego the casinos and clubs of the Dutch half of the island for the fine dining of its French side. Fabulous beaches and turquoise waters aren't this country's only appeal: St. Martin is known as the Culinary Capital of the Caribbean, chock-a-block with casually elegant restaurants.


Grand Anse Beach, Grenada
Take in the sights and scents of the Spice Isle – Grenada! This hilly, volcanic island is home to an abundance of nutmeg, cinnamon, ginger and cloves. Discover spectacular beaches, pristine waterfalls, and breathtaking mountains - all just a short drive from the nation's capital of St. George's. Spend a day touring the colonial architecture of the city and then take a 15-minute drive to the beaches and hotels of Grand Anse Beach – where there are far fewer tourists than the big beaches of neighbouring Caribbean islands.


Samana Peninsula, Dominican Republic
Not up for the hustle and bustle of some the island's more popular beaches? Head to the Dominican Republic's Samana Peninsula! Here you'll find the Playa Rincón, hailed one of the "best beaches in the world" by Condé Nast Traveler. This idyllic beach is the stuff of winter daydreams, with its warm and calm bay for swimming at one end and a freshwater stream at the other. In between lies a three-kilometre stretch of uninterrupted powder-fine sand.


Guadelupe Valley, Mexico
Been there, done that? It just might be time to go back. This time, go beyond the big box all-inclusive hotels of Cancun and the Mayan Riviera, and instead head to the Guadelupe Valley. Located on the country's western flank in Baja California, the region is Mexico's answer to the vineyards of Napa Valley. With more than 100 wineries dotting the landscape, visitors will find plenty to sip and much to savour at the many boutique hotels and restaurants in the area. Sangiovese, Zinfandel, Vermentino and Viognier are just a few of the varieties to be enjoyed.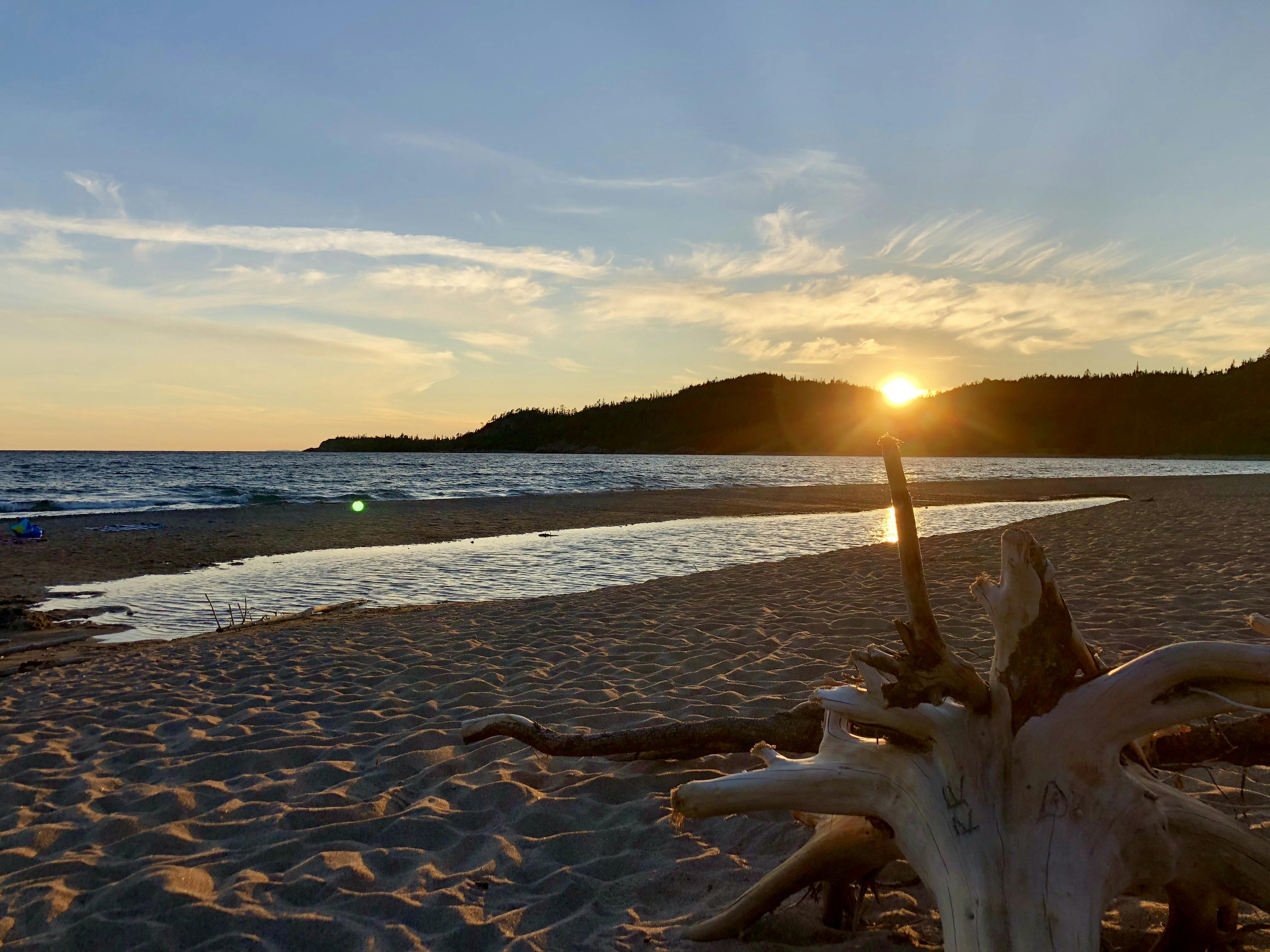 CAA North & East Ontario Member Megan Wallace snapped this image of Old Woman Bay at Lake Superior National Park to win the grand prize of round-trip airfare for two to the Dominican Republic on Air Canada, plus 2000 CAA Dollars® toward her dream vacation!

Ready to ward off winter? A CAA Travel Professional can help you pick the perfect, off-the-beaten-path beach holiday for you! Plus, our team of dedicated travel experts can help you arrange your flights, hotel accommodations, airport transfers, car rentals, travel insurance, and so much more.

Visit your nearest CAA Travel store or call CAA Travel at 1-800-267-8713 and get on your way to your next sun holiday!