No One Does Winter Like Ottawa
Like an Urban Winter Resort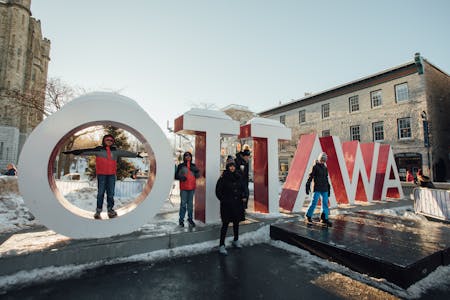 With beach vacations unlikely, Canadians are weighing their options for alternative getaways this winter. And there's one destination that ranks 10 out of 10 for winter experiences: Ottawa. Canada's capital is built for and embraces the season, with an amazing lineup of outdoor activities right outside your hotel, Ottawa feels like one giant urban winter resort.
Skating, Anyone?
At 7.8 kilometres long, the Rideau Canal Skateway is the only UNESCO World Heritage Site on which you can skate. Flooded and groomed each night (weather permitting), the Canal winds from near the Parliament Buildings downtown south through the city to Dow's Lake. Heated change huts, skate rentals, food and hot chocolate concessions, plus restrooms are located all along the Skateway, providing rest areas and extra energy for those out to conquer its full length.
Happy Trails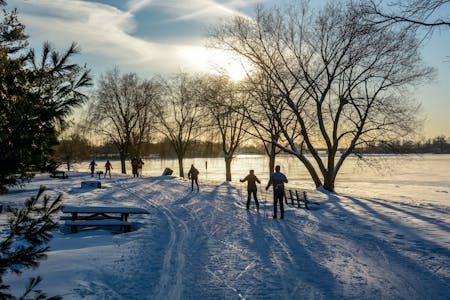 Canada's capital region is blessed with a vast network of recreational pathways that criss-cross downtown, follow the Ottawa River, and extend across its Greenbelt area and city parks. Cross-country skiing, snowshoeing and snow biking are all part of the experience, with trails groomed on a regular basis. Cross-country ski rentals are available in Gatineau Park and at Mooney's Bay. For the truly adventurous, the Lac Philippe sector of Gatineau Park even offers winter camping, with ready-to-camp facilities including cabins, yurts and four-season tents located close to trails and just a few kilometres from parking lots.
Celebrate Winterlude Feb 5-20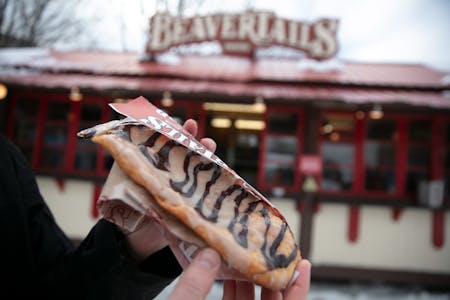 Winterlude is an epic annual celebration featuring free all-Canadian fun in the great outdoors at different sites across the nation's capital. Ice sculpture competitions, cultural celebrations, and skating on the Rideau Canal are just a few fun activities the Winterlude experience offers. Its final weekend includes the Tim Horton's Ice Dragonboat Festival – the largest of its kind in the world.
Get into Canada's Stories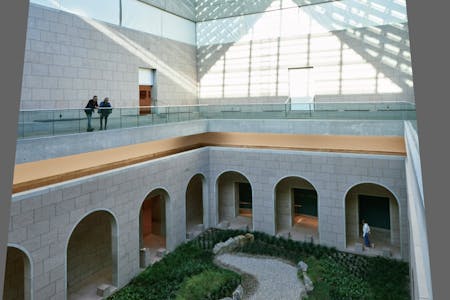 Of course, you may not want to spend all of your time outdoors. And Ottawa obliges with great indoor experiences at its many national museums. From Group of Seven works at the National Gallery of Canada, to the Arctic Gallery at the Canadian Museum of Nature, to the marvels of science, technology, aviation and space and agriculture and food at the Ingenium museums – they tell the stories of our country, our people and our history.
Save on 2-Night Winter Stays
If you're dreaming about a winter getaway, Ottawa's offering a heavenly deal: reserve a two-night stay and GET $100 OFF, anytime January through March. Visit ottawatourism.ca/winter to get your discount promo code.