Shorter Days, Dazzling Nights: Ways to Enjoy Ottawa's Lights and Sights this Holiday Season
Organizers of the following attractions and activities have made adjustments to comply with ongoing COVID-19 restrictions and regulations to ensure your holiday fun is as safe as possible. Please visit their websites or contact them directly for any inquiries regarding COVID-19 procedures and safety measures, ticket purchasing or reservations.
As the sun sets early during the holiday season, Ottawa flips the switch on Christmas light displays that cast dazzling colours on national sites and monuments across downtown. But the twinkling doesn't stop there. You can visit Lights at Lansdowne, an all-new Instagram-worthy holiday attraction surrounded by restaurants, heated patios, and nightlife. Or head west of the city to Saunders Farm for their brand-new Country Christmas Drive-Through and search the historic farm for the Christmas Star, all without leaving your car!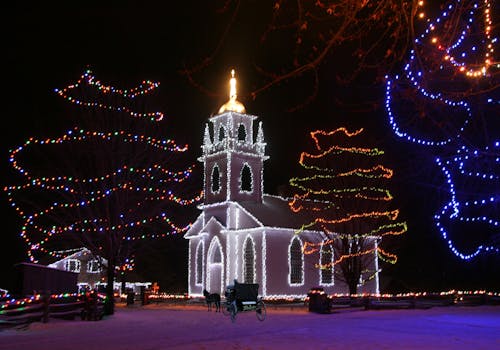 Other holiday favourites return to the capital this year like Upper Canada Village's annual Alight at Night, where you stroll through 1860s heritage village magically decked out in thousands of starry lights. The Magic of Light, a giant drive-through holiday display of nearly one million LED lights, including a 200-foot light tunnel, at Wesley Clover Parks also makes its return this season! If you're looking for twinkling lights, you'll love Ottawa's holiday look.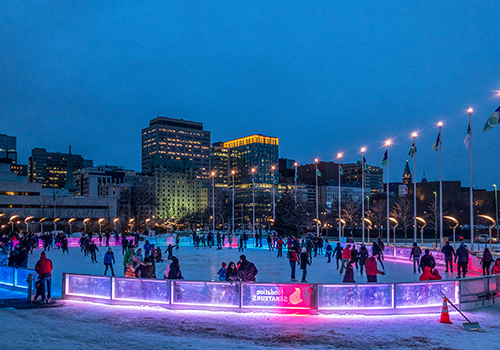 If the great outdoors is what you have in mind, bring your skates and take a twirl on the SENS Rink of Dreams at Ottawa City Hall or the Skating Court at Lansdowne. Ottawa's outdoor rinks are usually open in late-November, weather depending. But if taking in the outdoors from the comfort of your car is your preferred method, embark on a Canadian safari at Omega Park and do just that! This wildlife reserve even has overnight cabins with a front window view of a pack of wolves!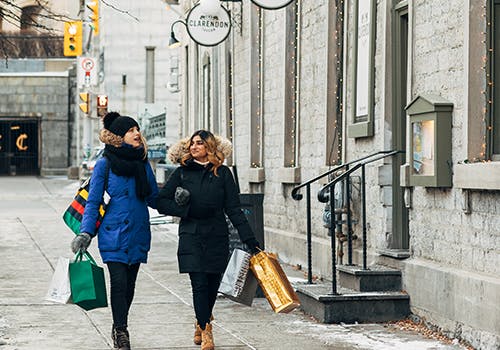 Always high on everyone's holiday list: shopping! And Ottawa doesn't disappoint, with unique local retailers in neighbourhoods like the Glebe, Westboro, and the ByWard Market. Support local makers with the curated collection of handmade goods at Maker House Co., splurge on Ottawa-made, sustainably sourced bath and body products at Purple Urchin, and stock up on German-inspired sweets at Stubbe Chocolates.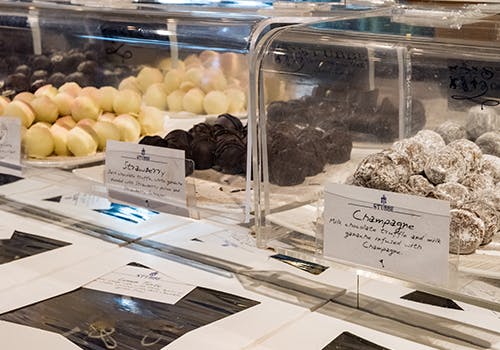 Hungry? Ottawa's restaurant scene is as diverse as Canada itself, with fun casual spots for small plates and cocktails, a wide range of fine dining restaurants, and unique local bakeries, coffee roasters, doughnut shops and more! If beer is more to your taste, you've also come to the right place: Ottawa's craft brewing community is hopping with over three dozen local breweries!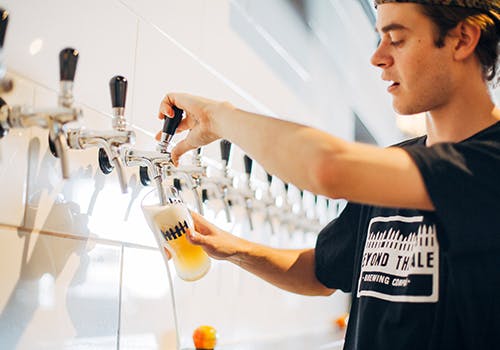 But seeing the city decked out in its seasonal best is just one of the many holiday highlights for locals and visitors alike. It's also a great time to explore the great indoors and experience Canada's many stories at one or more of the city's seven national museums. This holiday season don't miss Planet Ice: Mysteries of the Ice Age, a new special exhibition at the Canadian Museum of Nature, on until January 3, 2021!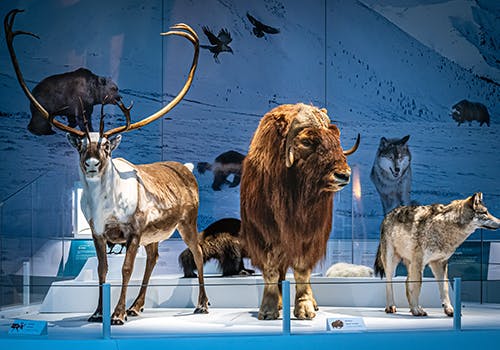 This holiday season in Ottawa: come for the lights, stay for many other delights.