Find out how CAA North & East Ontario helps to make sure that all students start the school year off right.
For many students, the back-to-school season brings with it the excitement of showing off new shoes and school supplies to friends. But there are far too many students in Ontario who end up back in class without even the most basic of supplies, such as a backpack or pens and pencils.

It's for that reason that CAA North & East Ontario (CAA NEO) remains committed to ensuring that students in Ottawa and the northern regions of the province are equipped with the right supplies as they return to school this month. Our head office staff, as well as both managers and employees at all of our CAA NEO Travel stores, have been hard at work over the past several months collecting donations on behalf of several non-profit programs supporting students in need.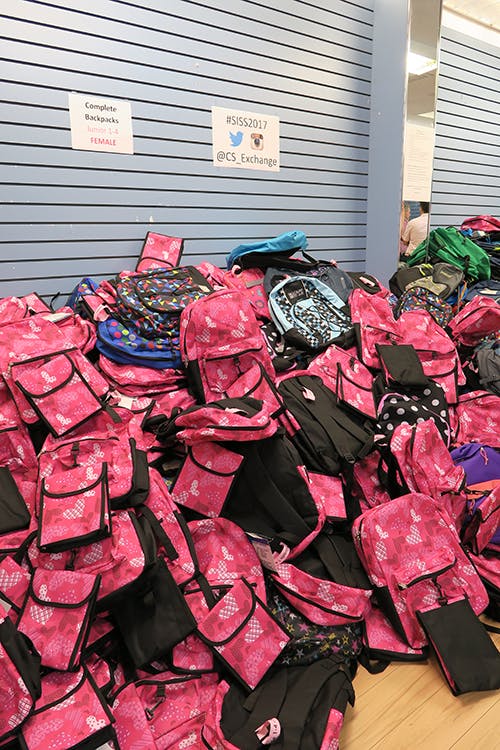 These items included new child or youth-sized backpacks, new pencil cases, scissors, glue sticks, colouring pencils, calculators, geometry sets, and pencil sharpeners.
In the National Capital Region alone, the number of students this summer's donation drive has managed to support (through Ottawa's Caring and Sharing Exchange) exceeds 2,500 children; in addition to the many students assisted through The Boys & Girls Club in Thunder Bay,YMCA in Sudbury, Low Income People Involvement in North Bay, and Parry Sound's Children's Aid Society.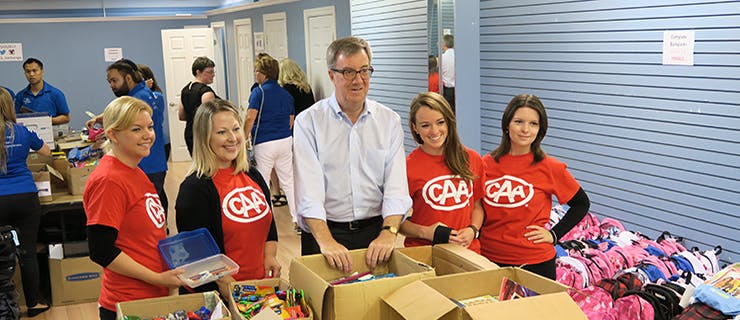 CAA NEO thanks all CAA Members, as well as other members of the community, who took the time to drop off school supplies at CAA Stores over the summer months.

Here's to a great school year for returning students – this September, and all year long!