Critically Acclaimed Dining with AmaWaterways:
Sachertorte
The cake that started a national holiday… Set your sights on Vienna, that glittering city of kaffehaus culture and scrumptious cakes. The crème-de-la-crème of cake wizardry is the iconic Sachertorte. Rich dark chocolate, apricot jam and utter deliciousness send your taste buds spiraling into sensory overload. Taste this luxurious cake and more on AmaWaterways' Melodies of the Danube. Recreate the flavours once you're home with this special recipe brought to you by AmaWaterways!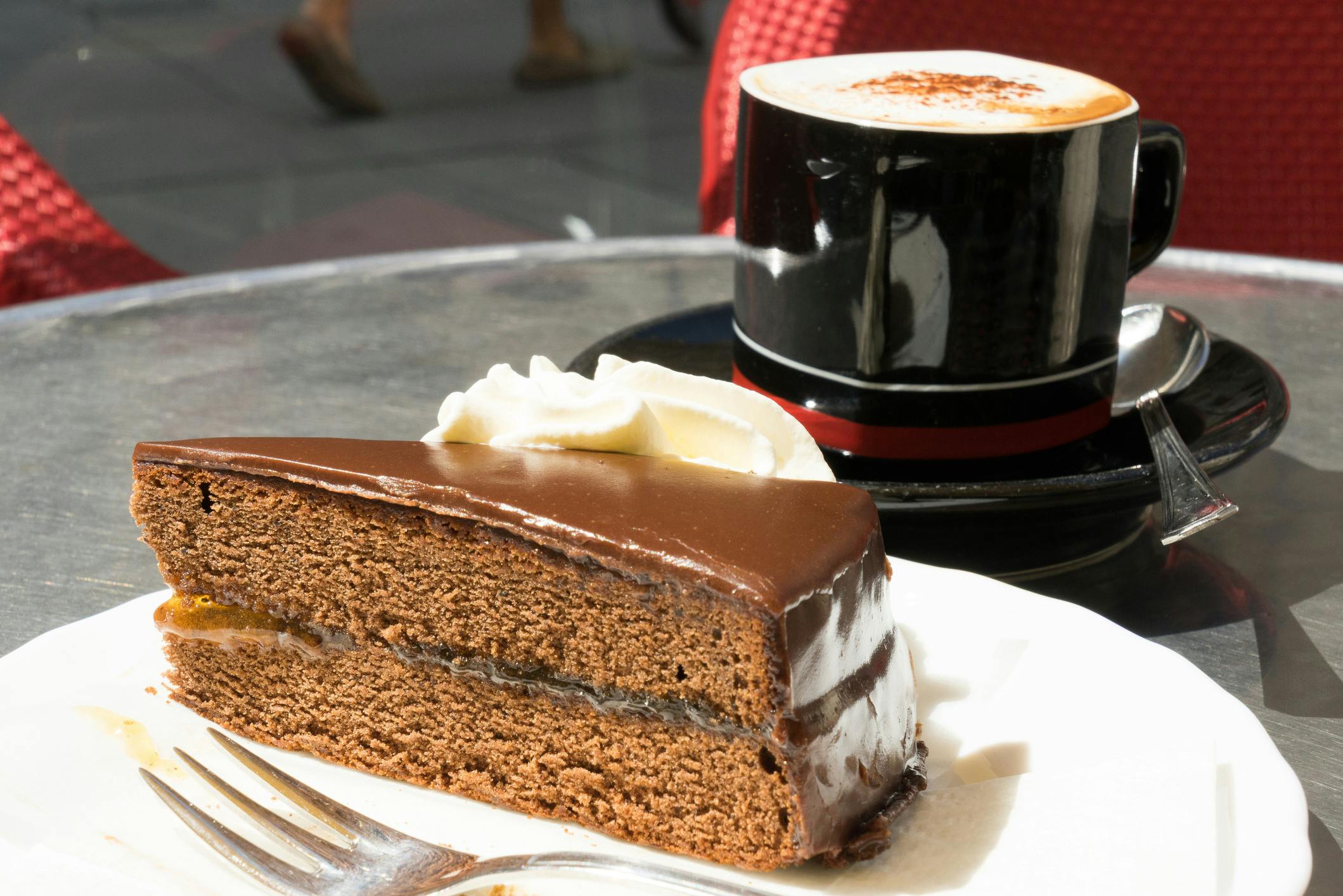 Serves 8
Sachertorte
4.5 oz. butter, softened
1/2 cup dark chocolate, melted
12 tbsp sugar
7 egg yolks
7 egg whites, whipped
7 oz. flour
2 tbsp apricot jam
Ganache
1/2 cup heavy cream
1/2 cup dark chocolate
1 stick butter
Mix butter, sugar, and egg yolks together until creamy. Fold the melted chocolate into the mixture.
In a separate bowl, fold the whipped egg whites and fl our together. Combine with the egg yolk and chocolate mixture.
Pour into a greased 9" round cake pan. Bake for approximately 45 min. at 370 F°.
Let the cake cool and remove from pan. When fully cooled, cut the cake in half horizontally. Fill with apricot jam and glaze top of cake with the ganache.