Locally Inspired with Rocky Mountaineer:
Okanagan Sweet Apple Salad
Onboard Rocky Mountaineer, guests will enjoy locally inspired cuisine. From Fraser River salmon to Okanagan wines, bring the flavours of Western Canada home with this recipe: Okanagan Sweet Apple Salad!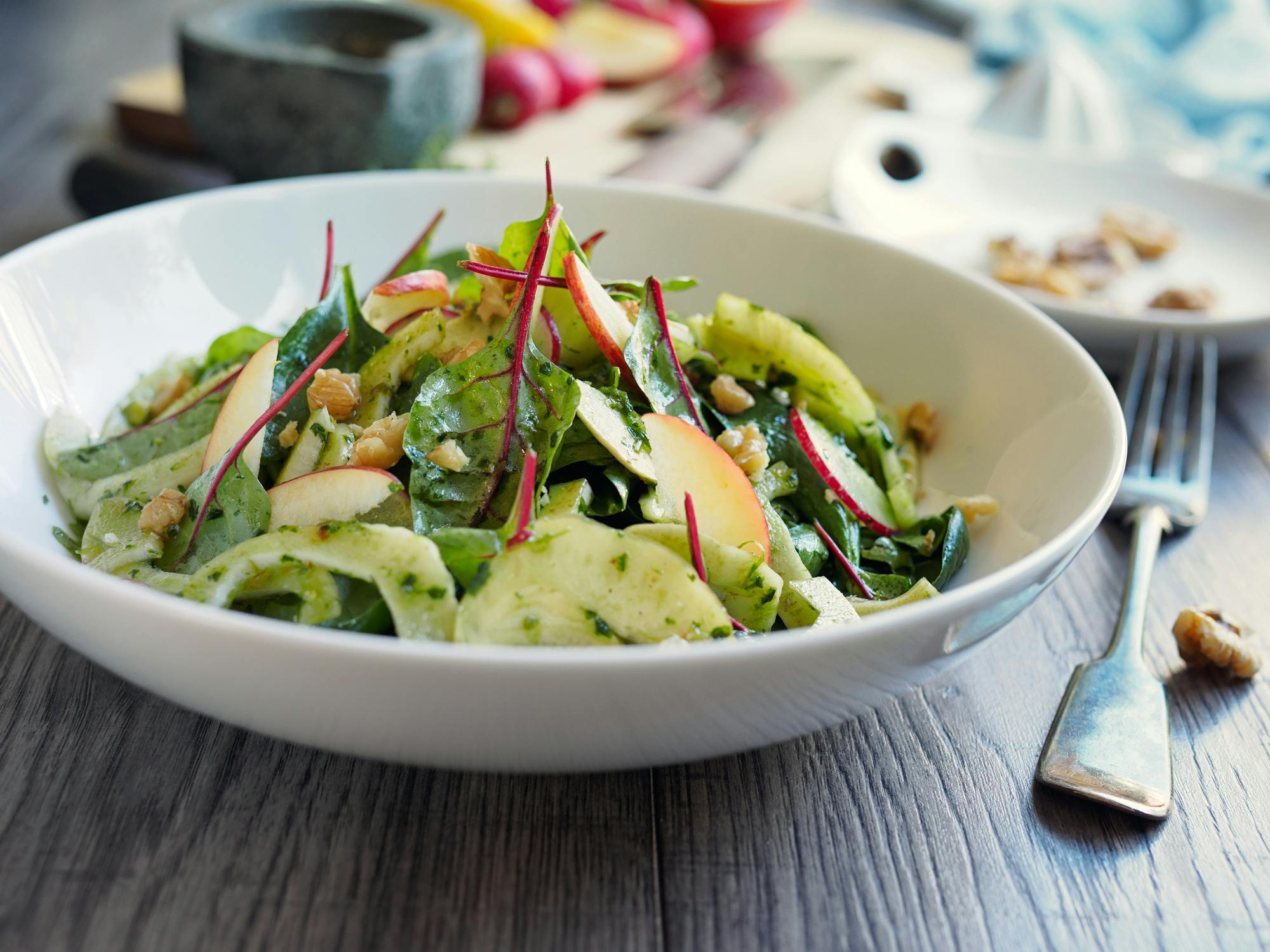 Serves 4
Sweet Apple Salad
1 cup baby greens
½ cup Agassiz hazelnuts, shell off
2 Okanagan Fuji apples
Hazelnut Vinaigrette
2 tbsp balsamic vinegar
Salt, to taste
Pepper, to taste
¼ cup hazelnut oil
Sweet Apple Salad: Wash the baby greens and spin dry before using. Preheat oven to 175°C / 350°F. Place hazelnuts on a baking sheet and roast in the oven for 15 minutes or until lightly browned. Remove from the oven and rough-chop the hazelnuts using a large knife.
Hazelnut Vinaigrette: Mix the balsamic vinegar, salt and pepper in a bowl. Add in the hazelnut oil and whisk well.