Locally Inspired with Rocky Mountaineer:
Summertime Baked Apricot Tart
Onboard Rocky Mountaineer, guests will enjoy locally inspired cuisine. From Fraser River salmon to Okanagan wines, bring the flavours of Western Canada home with this recipe: Summertime Baked Apricot Tart!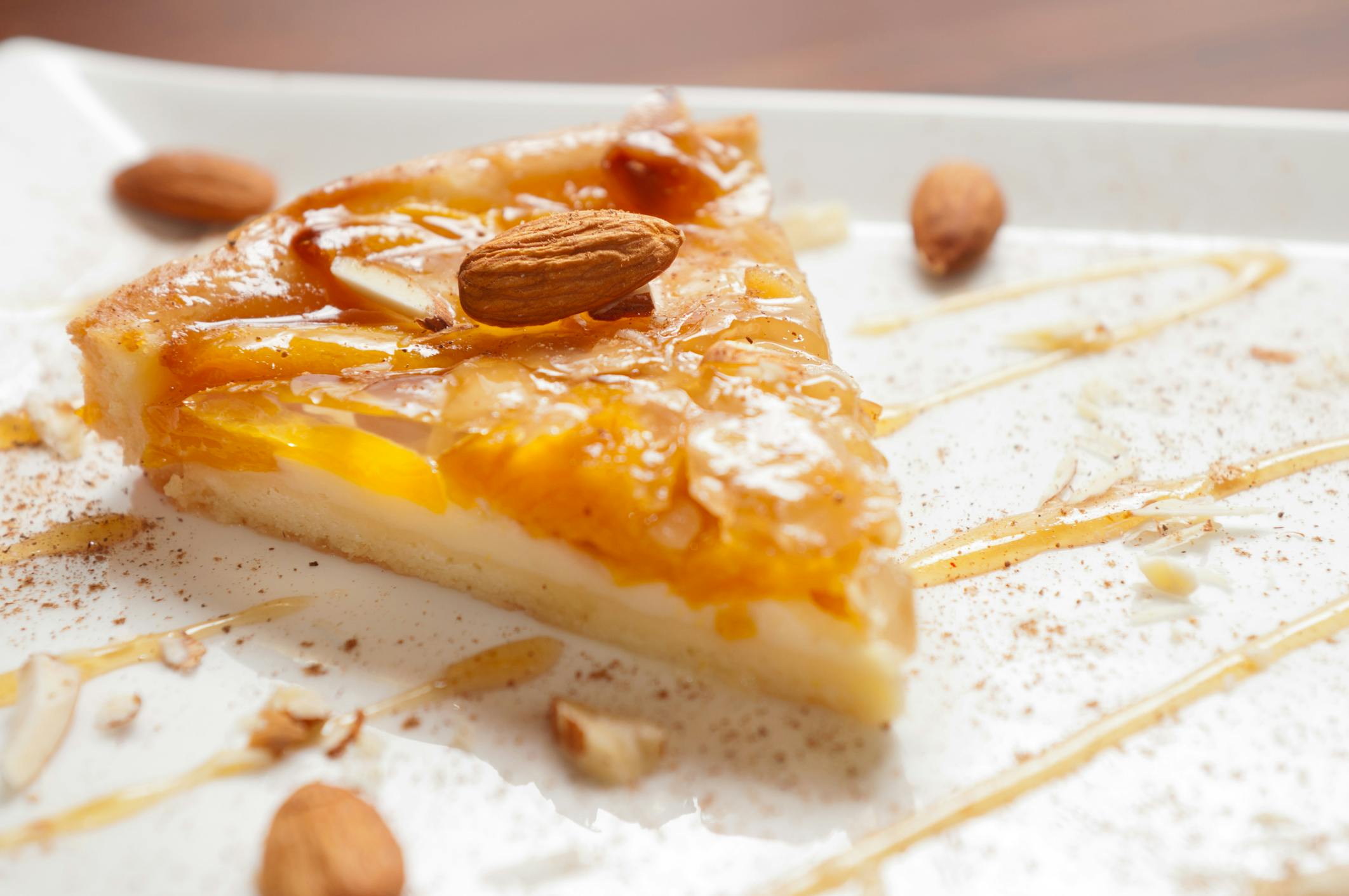 Serves 8
Apricot Filling
4 cups apricots, fresh
¹⁄3 cup apricot jam
Pie Dough
1 cup all-purpose flour
¼ cup granulated sugar
1 egg, whole
¾ cup butter, softened
1 pinch salt
¼ cup water
Clean and cut the apricots in half, remove the pits and reserve.
Mix together the flour, sugar, egg, salt and butter. Blend quickly and add water if necessary to form a dough ball. Place in the refrigerator for 2 hours prior to using.
Preheat oven to 350°F. Roll out the dough and place into a greased pie mould 9 to 10 inches in diameter. Crimp the edges and spread apricot jam on the bottom of the pie. Place apricots neatly in circles, covering the entire top of the jam. Bake in oven for 45 to 60 minutes, sprinkling a little sugar on top of the apricots halfway through the cooking process. Garnish with nuts if desired.